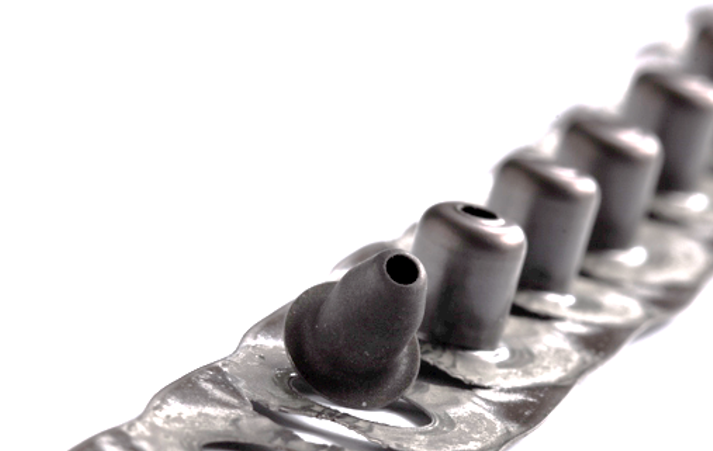 PRECISION PROGRESSIVE DEEP DRAWING IN TITANIUM ENABLES COST EFFICIENT COMPONENT FOR THE DENTAL INDUSTRY
Titanium is material with special characteristiscs making unique in many aspects, but also more difficult to process than other conventional materials.
When AH initiated a customer project for the supply of high volume Titanium Packaging inserts for titanium implants, we  re-developed a new deep drawing process that could manage the special limitiations the titanium material has – for progressive stamping. As a result, cost-effective precision titanium parts are being produced in high volumes to customers in the dental inudstry.